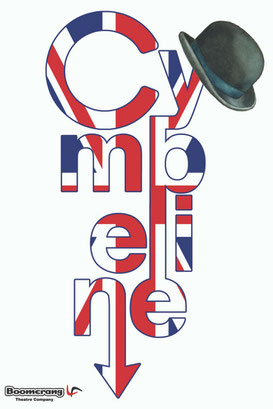 By William Shakespeare
Direction by Cailin Heffernan+
In 60's Britain, and the world has gone mad! There's rock-n-roll and magic in the air. Lovers marry and then are forced to separate, wagers are placed on fidelity, and our heroine dresses as a boy to win back her true love. New families are discovered, poisons work and then don't... It's a Shakespeare play like no other where anything can happen!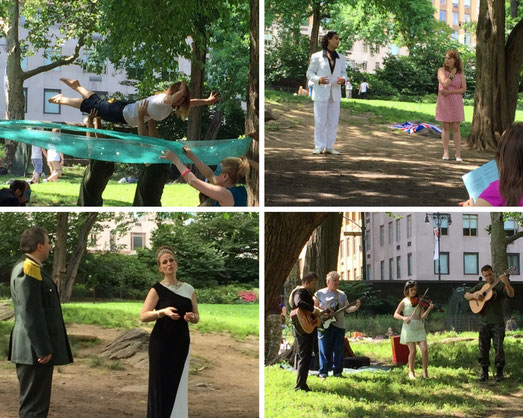 Featuring
Brian Robert Burns*
Deborah Carlson*
Hannah Hartmann*
Amanda Jones*
Roger Lipson*
Annalisa Loeffler*
David Marmanillo
Uriel Menson*
Jake Minevich
Vinnie Penna*
Jared Reinmuth*
Buzz Roddy*
Stephanie Rosenberg
Michael Russinik*
Stephanie Summerville*
*appearing courtesy of AEA
+Member SDC
Cast & Crew
Stage Manager: Kathryn Meister
Assistant Stage Manager: Daniela Gonzalez y Perez
Production Assistant: Casey McSherry
Assistant Director: Mengxuan Zhou
Costume Design: Samantha Newby  
Fight Direction/Movement: Dan Renkin                 
Vocal Coach: Theresa McElwee 
Illustration: Stefano Imbert 
Original Music and Arrangements: Henry Aronson

Produced by Tim Errickson for Boomerang Theatre Company         

Showtimes
June 20th - July 19th, 2015
Saturdays and Sundays at 2pm
Tickets
Admission is Free. No tickets, no lines.
Location
Central Park
Enter at 69th Street and Central Park West
Bring a blanket, a chair, a picnic or nothing at all