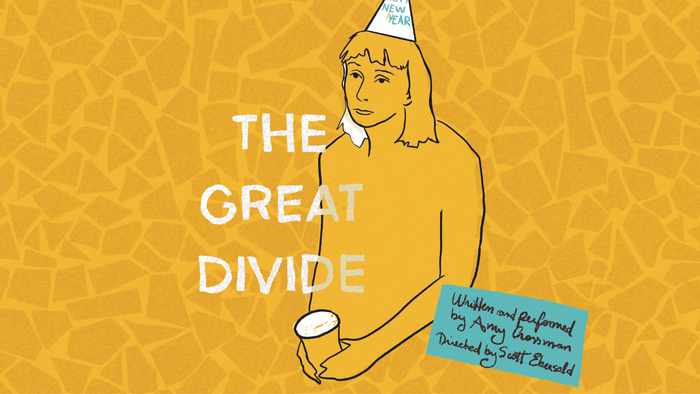 Written and Performed by Amy Crossman
Directed by Scott Ebersold
October 5th - 22nd, 2023
Designed by Paul Birtwistle, Sam Kaseta, Ant Ma, Brynne Oster-Bainnson and Derek Van Heel
Dramaturgy by Phoebe Brooks
Production Stage Manager: Michelle Elizabeth
Assistant Stage Manager: Melony Reyes
Technical Direction: Parker Kreys
Production Manager: Rachael Langton
Associate Producer: Curtis Howard
Publicity: Katie Rosin/Kampfire PR
Social Media Manager: Jennifer Begeal/House on Fire Productions
This performance runs approximately 75 mins without an intermission.


Content Warning: This show touches on the topic of suicide.
The Great Divide depicts and contains references to surviving suicide loss, grief, mental health, and alcohol/substance abuse, as well as adult language.  If you have been affected by any of the issues raised in this play, we encourage you to avail yourself of the listed resources below.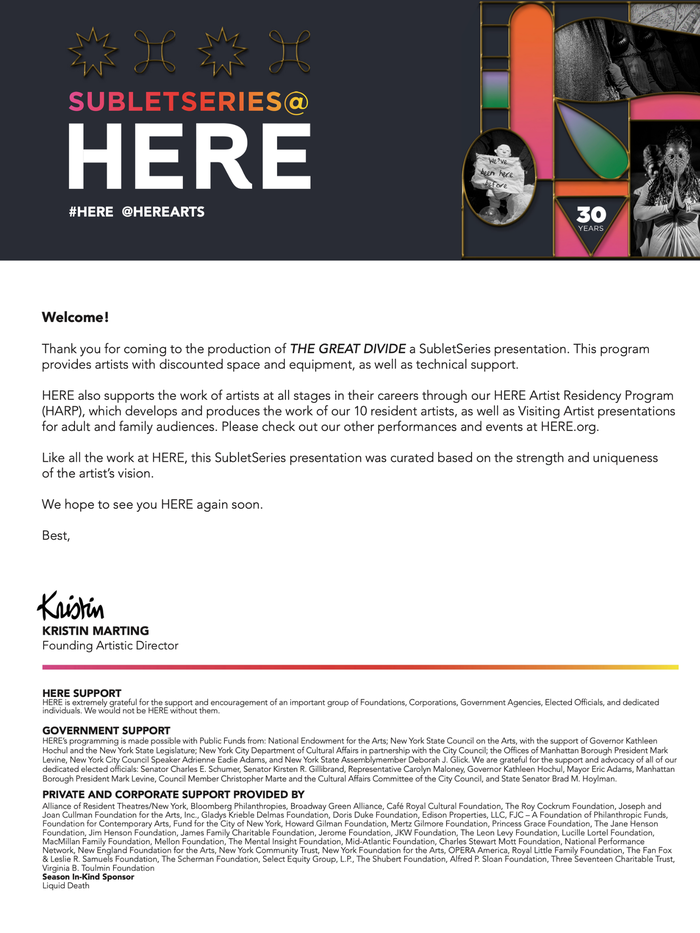 Welcome to world premiere of THE GREAT DIVIDE
What a joy it is to welcome you to this performance of Amy's wonderful play. The creative team, led by the brilliant Scott Ebersold, have worked tirelessly to  bring together a theatrical experience that is filled with humor, pathos, magic, discovery and a sense of wonder. Thank you for being part of this project.
The Great Divide is the first play in Boomerang's 9-play "Super Season" which will span 2023-2026, including 5 world premieres and a three year Shakespeare series of plays not often seen in New York City. We are thrilled to be part of bringing Indie Theatre back to our community, as resilient and creative as ever. You can learn more about these projects at www.boomerangtheatre.org or following us on social media.
The stage is for dreamers, and we are delighted to share this dream with you tonight.

Tim Errickson
Artistic Director,
Boomerang Theatre Company
Other Happenings:
--Audience Masked Performances on Sunday October 8th and Sunday October 15th
--"Pay What You Will Wednesdays" on October 11th and October 18th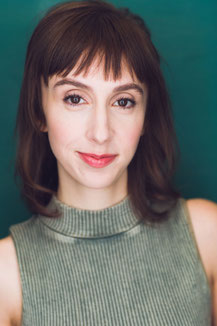 Amy Crossman* (Performer) is an AEA actor, teaching artist, playwright, and sometimes clown. As an actor, she's worked with the Hudson Valley Shakespeare Festival, Boomerang Theatre Company, The Shakespeare Theatre of New Jersey, Pennsylvania Shakespeare Festival, and Chenango River Theatre, among other places. As a teacher, she's taught at HVSF, PSF, Barrington Stage Company, Queens Theatre, Hangar Theatre, and Manhattan Theatre Club, as well as privately. She's studied with a lot of kind and funny people including Judy Gold, Chris Bayes, Karl Bury, and Mark H. Dold. She loves Diet Coke, Harry Potter, and therapy. www.amycrossman.com.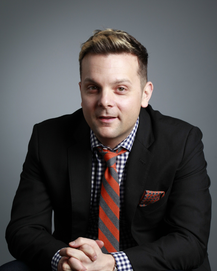 Scott Ebersold+ (Director) is a New York-based director of theatre who specializes in new plays, musicals, and reinventing classics. He was the director of the Off-Broadway premier of Max Vernon's The View UpStairs which was nominated for the Lucille Lortel and Drama Desk Awards for best new musical, and an AUDELCO Award for best director. Other credits include Dan Marshall, Becca Blackmore, and Julian Blackmore's The Peculiar Tale of the Prince of Bohemia and the Society of Desperate Victorians (Goodspeed Opera House); Briandaniel Oglesby's Small Steps (Portland Center Stage); Bobby Cronin and Crystal Skillman's Concrete Jungle (DDM Productions); Jordan Seavey's Children At Play (Collaboration Town); Explorers Concert (NYMF); Kari Bentley-Quinn's Paper Cranes; Andrew Lippa's Wild Party (Post Theatre); Joshua Conkel's America You Kill Me; Alejandro Morales's the silent concerto (FringeNYC Best Director); and expat/inferno (FringeNYC Best Production). He was an Artistic Associate at Classic Stage Company, a Literary Associate at Tectonic Theatre, and the founder of Packawallop Productions. MFA Columbia University. www.scottebersold.com
Paul Birtwistle (Props) is delighted to join Boomerang for this production. Props Supervisor: Heart Strings (Atlantic for Kids). Selected Props Artisan: Days of Wine and Roses (Atlantic), The Far Country (Atlantic), Downstate (Playwrights), american (tele)visions (NYTW), Corsicana (Playwrights), Epiphany (LCT), The Bedwetter (Atlantic). BA: Bennington College. Love to Lily.
Phoebe Brooks (Dramaturg) is a theater creature. Dramaturgy credits include The Caucasian Chalk Circle, Rock Medea, CLEOPATRA and Ashil Lee's Me No Know Korean. Other projects include The Fantastical Seven, The Amazing Doctor She Medicine Show (upcoming), Love Among Dreamers, Jyoti's Bridge, Could This Meeting Have Been An Email and Measure for Measure. Programming Director for Spicy Witch Productions. MFA: Columbia University. www.phoebebrooks.com
Michelle Elizabeth* (Production Stage Manager - she/her) is an Ohio native and a graduate of Miami University, where she double majored in Theatre and Media. Throughout her life she has been privileged with numerous opportunities on the stage and screen, as well as behind the scenes. Some of her credits include stage managing The Karpovsky Variations, She-Wolf, Make Thick My Blood, The Head of Richard, A Very Merry Unauthorized Children's Scientology Pageant Live!, Urinetown and Matilda. She was most recently seen in the background of Armageddon Time.
Curtis Howard (Associate Producer -he/him) from Mexia, Texas (the hometown of Anna Nicole Smith) is an NYC-based queer artist, theatremaker, circus ringmaster, and avid sourdough baker (#ringmastersourdough). During the quarantine, he custom designed a BA in the Business of Dance Production with the CUNY Baccalaureate Program. Since graduating, he's worked steadily in the off and off-off Broadway theatre world. Credits include Igor Stravinsky's The Soldier's Tale  (Dir/Choreo and Soldier)  at Alchemical Studios Theatre, Relapse (Production Manager) at Theatre Row, Powerline Road and Sound Bites X (Technical Director) at Theatre Now New York and Shadows (Technical Director ) at A.R.T./NY. He is the facilities and booking manager for Alchemical Studios and Theatre 555. He is developing two new musicals, one directed by Austin Pendleton (Martin Eden), and he's taking up the Jack Cole Project after the passing of his mentor, Chet Walker. When he was a COVID Compliance Officer with SwifTest, he was the person who started "Welcome Back to Broadway!!!" www.Curtis-Howard.com
Sam Kaseta (Sound Designer - they/he) is a composer, sound designer, conductor, vocalist, and teacher. They grew up in central Connecticut and attended university at Princeton, where they graduated cum laude with a Bachelor in Arts in music, as well as certificates in theater and German. After moving to New York City in 2015, they began working as a composer, sound designer, and music director or music assistant at various venues, including Soho Rep., New Dramatists, The Tank, Frigid, The Players' Theater, ART N.Y., Ars Nova, The Brick, Dixon Place, and many more. In 2019, they graduated from New York University's Steinhardt School of Music, where they majored in concert composition and studied with Caroline Shaw and Joan La Barbara. Sam also performs as their drag king alter ego, Mr. Sam Bam Thankyoumaam.
Parker Krey (Technical Director) is a freelance designer & technician with a focus on scenic & lighting elements, originally from Virginia. A recent graduate of Wagner College he gained his degree in Theatre & Speech with a concentration in Design, Technology, & Management. Recent credits include The Prom (Assoc. LD, Wagner College), Used Records (PME, Wagner College), and A Gentleman's Guide to Love & Murder (PTD, Wagner College)
Rachael Langton (Production Manager) is a New York based theater director and production manager. Previously she has worked with Abingdon Theater, Rising Sun Performance Company, Metropolitan Playhouse and The International Human Rights Festival. Select directing credits include A Shot Rang Out by Michael Hagins at Theatre Row; East Side Stories, Actually, an evening of five original short plays at Metropolitan Playhouse; and Graduation by Eugene Grygo, performed in the International Human Rights Festival. Rachael is also the Marketing Associate at The New Group. Education: BA Theatre Studies, Ithaca College. View her work at RachaelLangton.com. Follow @Rachael_Langton.
Yi-Hsuan (Ant) Ma (Scenic Designer) is an international scenic and production designer, now based in New York and DC. Ant's approach to design is interdisciplinary and poetic. Her theatrical installation work Samuel at The Tank has been nominated as Notable Effects Show in the Hewes Design Awards. Off-Broadway selected credits: Smart at Ensemble Theater; Robin and Me at Theater Row; Bloom Bloom Pow at ART/NY. Outside of NYC: You're a Good Man, Charlie Brown at Weston Theater(VT), Much Ado About Nothing at Opera Arts House(ME), and As You Like It at Catskill Mountain. Check her works: ant-setdesign.com
Brynne Oster-Bainnson (Costumes) is a designer for theater, film and opera. MFA: NYU. Some select recent theater credits include: Millennials are Killing Musicals (Out of the Box Theatrics), The Nobodies Who Were Everybody (Theater in Asylum), Measure for Measure (Smith Street Playhouse), Love's Labor's Lost (Columbia University), Hit the Wall (Spin Cycle) Don Giovanni, and Bel Canto (Aspen Music Festival). For more, visit brynne-osterbainnson.com and follow on instagram @brynnefinite Thank you Amy for thinking of me all these years after we graduated from Drew University to work on this show!
Melony Reyes (Assistant Stage Manager) is a born and raised New Yorker. Previous works include The 24-Hour Plays (Broadway Gala, Nationals), Frankenstein: The Musical (The Players Theatre) and Time Biter (SoHo Playhouse). When she's not working on a show you can often find her hanging out with her cat, Stormy. She would like to thank her mom and her sister for their constant support and love. 
Derek Van Heel (Lighting Designer) and his designs have been seen in venues large and small; from Jazz At Lincoln Center, The Town Hall, and The Metropolitan Museum of Art, to the kinds of basements, bars, churches, and teeny-tiny rooms where New York theatre is often forged. He is especially drawn to new works, and has contributed to dozens of premiers and workshop productions. Notable collaborations include New York City Opera, Madison Opera, Doug Varone and Dancers, The Montana Repertory Theatre, Finger Lakes Opera, Under The Radar, Syracuse Opera, Red Fern Theatre Company, Palm Beach Opera, Actor's Studio Drama School, Scandinavian American Theatre, Origin Theatre, and The Civilians. His award-winning designs for Ren Gyo Soh's Butoh Medea have been seen internationally in Italy, Turkey, Poland, Czechia, and at the Edinburgh Festival Fringe. Upcoming: Butoh Medea at OXY College in Los Angeles, Der Fliegende Holländer with Pittsburgh Opera, and To My Arms/Restore with Doug Varone and Dancers.
Boomerang Theatre Company Established in 1999, the Boomerang Theatre Company is dedicated to producing big, distinctive plays: new, classic, and neglected plays. These efforts are brash, swaggering plays of big theatrical questions, and a love of language rooted in our shared humanity. These plays are produced with a "swing for the fences" mentality, allowing Boomerang to push beyond the perceived limitations of an Off-Off-Broadway/Indie Theatre company. Our goal is to establish a sustained dialogue with our audience around significant dramatic questions, using humor to make us think and drama to laugh at our frailty.
Tim Errickson (Producer) During his time as Artistic Director of Boomerang, Tim has produced over 60 full productions (including 20 free Shakespeare productions) and overseen development workshops and readings for over 100 new plays. Tim has directed Boomerang productions of Candida, Hamlet and Burning The Old Man among others. In addition to Boomerang, Tim has been on staff at Lincoln Center Theater and New Dramatists. @timerrickson
Kampfire PR (Publicity) is a full service Marketing and Public Relations agency founded by Katie Rosin, offering exceptional and custom campaigns for each client's unique needs and projects. Rosin was instrumental in the launch of the Broadway musical Brooklyn and the National Tour of Mother Load. She worked on the publicity team for the comedian, Jerry Seinfeld, and his movie "Comedian". Antonio Miniño later joined the Kampfire Team, after having produced and marketed various fashion shows, theatrical productions, as well as produced and hosted for the award winning Fashion TV. Together they have represented companies of all levels, genres and aesthetics in the Arts.
House on Fire Productions Bio 
Actors' Equity Association (AEA), founded in 1913, represents more than 50,000 actors and stage managers in the United States. Equity seeks to advance, promote and foster the art of live theatre as an essential component of our society. Equity negotiates wages and working conditions, providing a wide range of benefits, including health and pension plans. AEA is a member of the AFL-CIO, and is affiliated with FIA, an international organization of performing arts unions. The Equity emblem is our mark of excellence. www.actorsequity.org


Special Thank You to the the team at HERE Arts Center, the team at The Chain Theater, Stephanie Machado, Baize Buzan, Soho Playhouse, Emerging Artists Theatre, Kia Rogers, Isaiah Tanenbaum and Sara Thigpen
The Great Divide is made possible in part by funding from the New York State Council on the Arts.
The Great Divide is made possible by Boomerang Theatre Company's family of donors. Thank you to everyone for their generosity.

Kathleen Allen, Andrea Alton, Sonny Anderson, Jessica Angleskhan, Henry Aronson, Christina Ashby, Susan Atwood, Timothy Babcock, David Arthur Bachrach, Erika Bailey, M.Jane Balanoff, Elizabeth Belonzi, Simon Britton, Kathleen Brown, Deborah Carlson, David Ceci, Chris Chinn, Patricia Clark, Ashley Wrenn Collins, Megan Condit-Knauf, Richard Crisci, Jack Hilton Cunningham, Andrea Gorzell D'Haene, Elise D'Haene, Michael DeVito, Carolina Do, Jean Dommermuth, Christopher Dowling, Judith Estrine, Margaret A. Flanagan, Vicky Feather, Kelly Webb Ferebee, Lauren Ferebee, Jared Field, Jessie Field, Michael Folie, Kevin R. Free, Dan Funk, Jodi Dick Gelman, Amy Gijsbers van Wijk, Shay Gonen, Wick Hallos, Patricia Hallerstein, Jack Halpin, Chris Harcum, James Hay, Sean Harris, Jamie Heffernan, Jeanine Heffernan, Joseph McNamara Hefner, Terence Patrick Hughes, Christopher Illing, Amanda Jones, John Jiler, Mrinalini Kamath, Kate Kenney, Katie King, Adam Kraar, Caroline Kravath, Debbie Kunen, William Laney, Joseph Lavezzo, Ralph Lewis, Ying Ying Li, Padraic Lillis, Philip Luongo, Synge Maher, Dan Marshall, Donnie Martelli, Sue McLaughlin, Hannah Jane McMurray, Catherine McNelis, Lora Moysard, Linda S. Nelson, Kevin Nettler, Kate O'Connor, Kristen Palmer, Lorin Palmiter, Kathryn Paulsen, Ian Pfister, Isaac Rathbone, Dan Renkin, Jenn Renner, Krista Rizzo, Lia Romeo, Greg Romero, Kat Shondeck, Aaron Simms, Ken Simon, Laura Siner, Marc A. Sinoway, Karen Lehman Sirota, Lory Skwerer, Steven Todd Smith, Mark Souza, Lauren Sowa, Rose Spector, Vincent Spina, Akia Squitieri, Kathryn Squitieri, Amy Stoller, Glenn Stoops, Aubrie Therrien, Victor Trevino, Joan VanAntwerp, Kristen Vaughan, Viet Vo, Walter A. Webster, Aron Weiss, Cindee Weiss, Sandra Williams, Natalie Wilson and Susan Woods.